Do you want to help animals? Supporting the best animal charities is a great way to start. Lucky for you, we have compiled a list of the best animal charities in no particular order. Learn about these great charities and how you can benefit them below.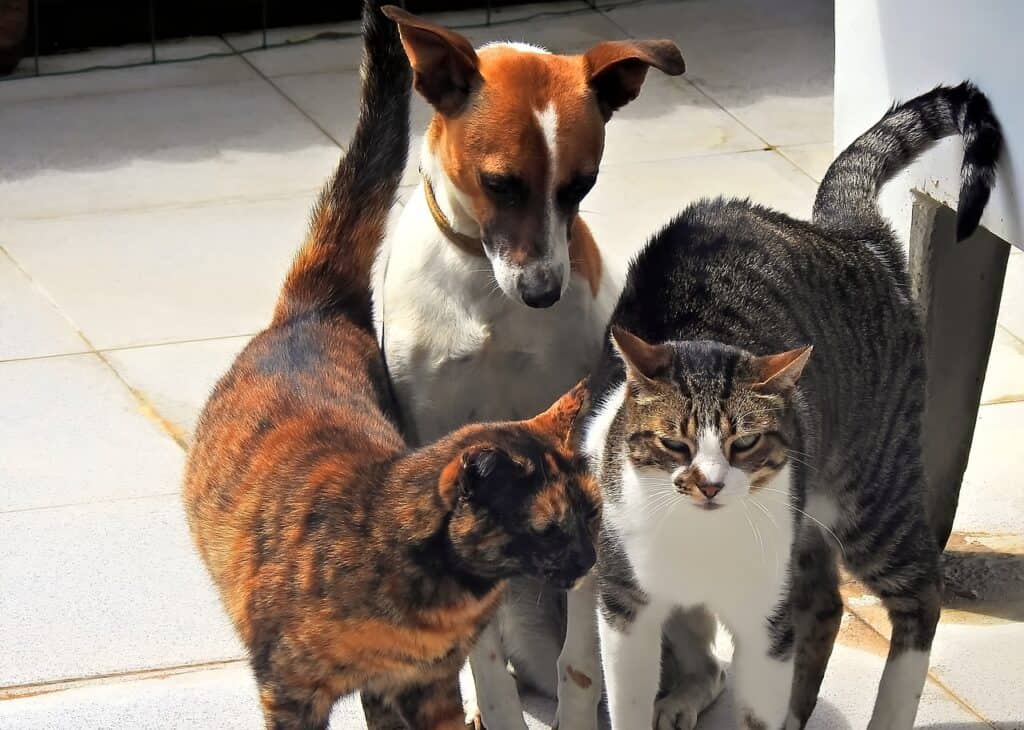 1. Muttville Senior Dog Rescue
Muttville Senior Dog Rescue is an animal shelter with a focus on older dogs. Older dogs are less likely to be adopted. Muttville focuses on finding senior dogs, giving them love and care, and finding them a loving home for the rest of their days.
Muttville features a cage-free facility in San Francisco. They have veterinary services on site. Since 2007, they've managed to save nearly 10,000 dogs.
Here's how you can benefit Muttville Senior Dog Rescue:
Adopt a senior dog
Foster a senior dog
One time or monthly donation
Donate your car to Animal Car Donation
2. The Elephant Sanctuary In Tennessee
The Elephant Sanctuary In Tennessee provides captive elephants with a safe environment, the care they need, and a herd with whom to live. This sanctuary also has an educational aspect. They teach the public about the harsh crisis facing elephants in the wild. On top of that, they show us the complicated needs that elephants in captivity have.
The sanctuary is closed to the public. It's not a zoo or a circus or a place to get rides from elephants. It's a 3060 acre that allows herds of elephants to experience their habitat safely and naturally. The best way to see the elephants is through their live stream.
All the elephants are female. The Elephant Sanctuary In Tennessee does not breed elephants, and does not support having more elephants in captivity. There are nine elephants living there currently. They are all retired from the zoo or entertainment.
You can help benefit the important mission of The Elephant Sanctuary In Tennessee in the following ways:
Donate
Volunteer
Make a pledge
3. Secondhand Hounds
Secondhand Hounds is a charity providing safe shelter, veterinary care, and daily necessities for animals at risk. In the meantime, they also strive to find a permanent and loving home for pets. The Minnesota-based charity rescues dogs from kill shelters all over the Midwest. They also rescue dogs from owners who can no longer provide adequate care. They do the same for cats.
A significant piece of the Secondhand Hounds mission is to inspire change. They strive to inspire individuals and animal shelters to do their best in caring for animals. Secondhand Hounds leads by example in this way.
You can help Secondhand Hounds in the following ways:
Adopt a pet
Foster a pet
Volunteer
Corporate partnerships and outreach
Recurring or one time donation
Donate your vehicle to Animal Car Donation
4. The Marine Mammal Center
The Marine Mammal Center is a charity focused on global ocean conservation based in California and Hawaii. They attempt to achieve this mission with rescue and rehabilitation, education to the public, and scientific research. They respond to more stranded marine mammals than any other organization in the world.
Marine mammals work as indictors for the health of the ecosystem for the ocean and humans. Their goal is to protect the ocean environment for ourselves and future generations. Since 1975, they've rescued over 24,000 marine mammals.
Their research has helped identify threats and improve marine mammal rehabilitation and care. Their education program focuses on a sense of responsibility to protect the ocean. Informed scientists and engaged citizens can help protect the health of the ocean.
Help The Marine Mammal Center's mission in these ways:
5. Bitty Kitty Brigade
Bitty Kitty Brigade is a no-kill organization focused on orphaned, neo-natal kittens. These kittens are 0-5 weeks old and not eating on their own. They use foster care until the kittens are 12 weeks old. These kittens receive high-quality nutrition, medical care, and a loving home.
Before finding a permanent home, these kittens spayed or neutered, microchipped, tested and vaccinated. The organization is entirely run by volunteers.
Want to help Bitty Kitty Brigade? Here's how:
Adopt a kitten—consider adopting in pairs
Volunteer
Donate money or an item from their wish list
Donate a car to Animal Car Donation
6. Paws With A Cause
Paws With A Cause is a charity focused on improving the lives of animals and people with disabilities. They provide specialized assistance dogs for people with specific needs and disabilities. Based in Michigan, Paws With A Cause provides these categories of specialized dogs:
Assistance dogs to help increase independence and improve quality of life of people with disabilities
Service dogs for physical disability, neurological disorders, and debilitating chronic illness
Hearing dogs for hearing impaired and hard of hearing people
Seizure response dogs for those with epilepsy or other seizure disorders
Dogs for children with autism
In the process, these canine companions get a loving home. You can help the Paws With A Cause mission in these ways:
7. Animal Haven
Animal Haven is a charity that provides behavior intervention to increase the adoption chances for cats and dogs. Located in New York, they help abandoned cats and dogs throughout the tri-state area. Animal Haven is a great place to adopt a cat or dog.
What separates Animal Haven is the behavioral training. They focus on positive reinforcement training overseen by a certified dog trainer. This leads to happily and healthier lives for both the rescue pet and the adopter. It takes abandoned and orphaned animals and turns them into great pets for those who rescue them.
To benefit the mission of Animal Haven, you can:
Adopt a car or dog
Donate funds or an item from their wish list
Volunteer
Fundraise
Donate your car to Animal Car Donation
8. Animal Car Donation
As seen above, Animal Car Donation benefits some of the best animal charities in the U.S. We give animal lovers an easy way to make a huge impact for animals. When you donate your vehicle to Animal Car Donation, you are helping the great missions of animal rescues.
Your unwanted car may not be worth much to you, but it can make a huge difference for animals! Plus, we make donation very easy for you. It's a win-win! We come to you with FREE towing at time that works for you! Then, you get a great tax deduction for your donation. Best of all, you get to help animals by donating something you no longer want or need!
Simply call us at 1-888-969-4857 or fill out an online donation form. Benefit the best animal charities today!