What are the best animal shelters in Maine? We have the answers! If you are looking to donate, volunteer, adopt or foster a rescue pet, this list of Maine animal rescues is a great resource for you. Plus, we provide an alternative way to help animals!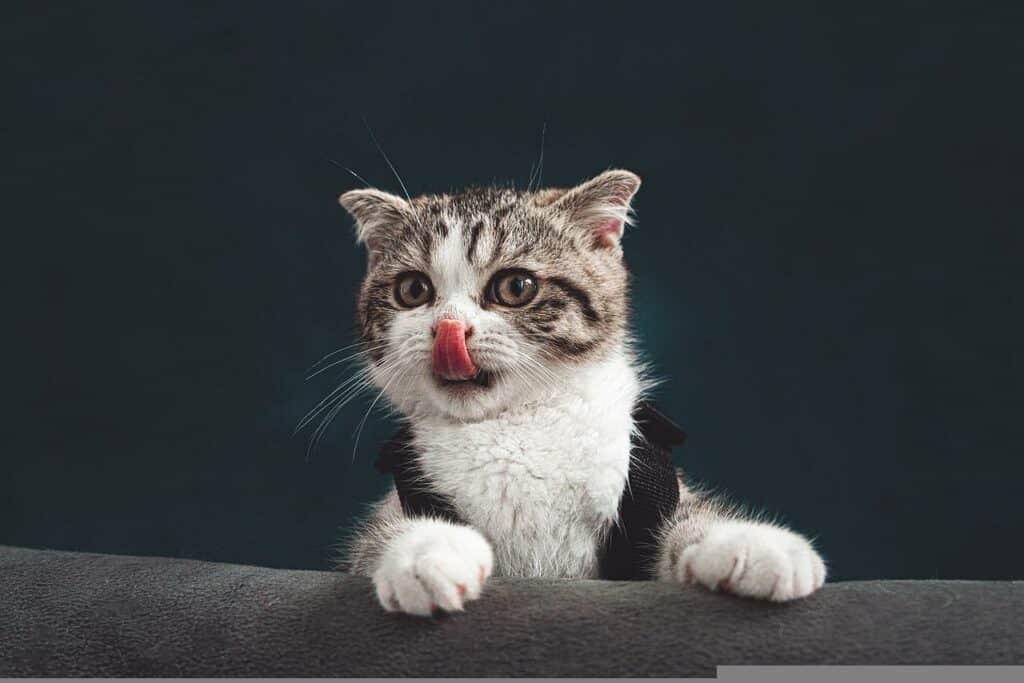 1. Animal Refuge League Of Greater Portland
Animal Refuge League is an animal shelter in Westbrook Maine. They focus on animal welfare education and providing shelter, care, and homes for animals in need.
Their mission statement says, "The Animal Refuge League of Greater Portland nurtures the connection between people and pets to advance animal welfare and improve the quality of life in our community."
2. Midcoast Humane
Midcoast Humane is one of the largest animal rescues in Maine. They provide care for around 3,500 animals every year. They offer foster care, adoption, transportation and rescues, and community education. Every animal that comes to Midcoast Humane is medically treated and spayed or neutered.
3. Bangor Humane Society
Bangor Humane Society takes in around 3,000 animals in need every year. They also help care for animals with behavioral issues. Their kennels are always full and they are always looking for foster care. Adoption is for the animals who are ready for a forever home.
Their mission says, "The Bangor Humane Society champions the humane treatment and adoption of companion animals. We provide quality care for homeless pets. We promote animal welfare through education and advocacy."
4. PAWS Animal Adoption Center
Though compassion, advocacy, respect and education, PAWS Adoption strives for a humane world for every animal. They provide an animal food bank, financial support for pet owners, adoption, and care for stray or abandoned animals.
Their mission is, "To provide care for homeless dogs and cats until they can be placed in permanent, responsible homes while promoting humane values in our community through outreach and educational programs."
5. The Society For The Prevention Of Cruelty To Animals (SPCA) Of Hancock County
SPCA promotes animal welfare education through example. They provide shelter, adoption, low-cost spay and neuter, and animal cruelty prevention measures.
Their mission says, "The Society for the Prevention of Cruelty to Animals of Hancock County (SPCA) is an independent, nonprofit organization dedicated to the promotion of animal welfare, to the protection, sheltering, and placement of companion animals into responsible, loving homes, to humane education in the community, and to local, state and national animal advocacy."
6. Kennebec Valley Humane Society
Kennebec Valley Human Society gives loving care to rescue animals and provides adoption services. They've been in the community since 1927.
Here is their mission statement: "We believe in creating a kinder community by nurturing the animal human bond. Our mission is to enrich lives by placing animals for adoption in loving homes where they can thrive on kindness and care. We support the potential in every animal by providing them with healing, hope and second chances."
7. Underhound Railroad
Underhound Railroad is a unique animal rescue with a focus on saving innocent dogs from death row. From there they provide adoption services and support for their new families and forever homes.
Their mission details, "With our focus on rural areas where shelters are overflowing with abandoned dogs waiting to find rescue, our network of Underhound volunteers work hard to prevent undeserved deaths, see that medical, emotional and behavioral needs are tended to, and transportation as well as a loving foster family are provided to the pups on their journey to finding their forever homes!"
Animal Car Donation
Did you know you can help animal rescues by donating your car? Animal Car Donation benefits amazing animal rescues throughout the U.S. with your generous car donation. The proceeds are a huge help to fund the important efforts of animal rescues.
Your vehicle may not be worth much to you, but it make a huge difference for animals! We come to you with FREE car donation pick up and you get a great tax deduction for your unwanted vehicle.
All you need to do is call 1-888-969-4857 or fill out our online donation form.