So, you've decided to adopt a pet. When you determine you're fully ready to adopt a dog or cat, the shelter also needs to accept you. It's very important to always tell the truth when you fill out an adoption application. There are a couple tips and tricks to help you give the best impression to rescues and shelter when adopting your future pet.
Here are some common questions asked on pet adoption forms. Plus, we have suggested answers to help you have the best chance to bring your new cat or dog home.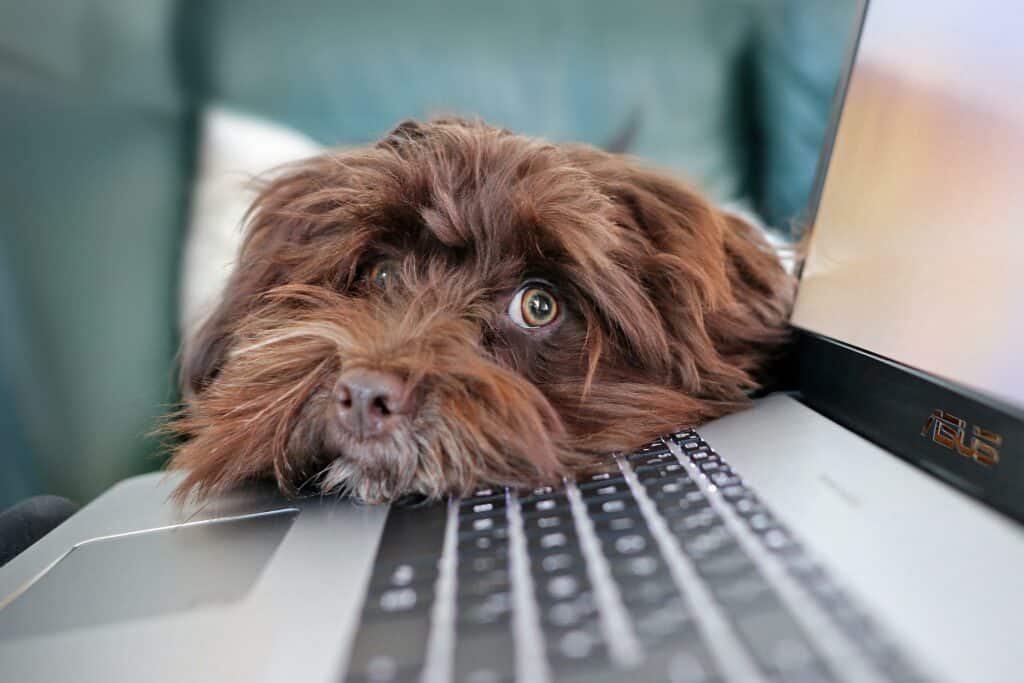 Where Do You Live?
Certain pets thrive best in certain environments. It's always best to answer all these questions honestly. In the case of this one, the shelter is just making sure that your pet has a chance at a happy, healthy life. Many if not most pets won't require too many special circumstances for where you live.
How Many People Live In Your Home?
This is a common question found on pet adoption applications. They want to know if you live alone or with other people. They also want to know who in your household will be a caretaker for the pet. Will it just be you? Will it be your whole family? Will your roommates share in responsibility for the pet?
Answer this one with the facts. The shelter just wants to know who will have direct day to day contact with your new pet. On this question, or later, they may ask for more details on the others who live in your home. It's best to answer with the facts for the safety of the pet.
Do You Have A Spouse Or Children?
The shelter wants to know about your roommates, but those aren't often long-term. They want to know even more about people in your household who could be permanent. They will likely want to know just as much about your spouse as they do you. When it comes to children, certain pets at the shelter may not be equipped to be around kids just yet. It's important for everyone's safety to inform them about the details of your household.
Does Everyone In Your Home Agree To Adopt A New Pet?
Again, it's always best to answer honestly. In this case, it's really nice to know that this question is coming. It may not be something you thought of. For this question, it's best to have a conversation with your roommates beforehand to see if they're OK with having another roommate.
Does Anyone In Your Home Have Allergies To Your Particular Pet?
If you have allergies or someone else in your home has them, are they to the animal you are looking to adopt? They ask this question because you may look to return a pet after realizing your allergies were worse than you thought. They will often leave space for notes. You can tell them you have allergies, but you are around pets often and the symptoms are mild. It's important to know if you can handle dealing with allergies, if you have them, beforehand. It is also important to consider asthma in the same way.
Will You Be Your New Pet's Main Caretaker?
It's nice to know this question is coming. The shelter will most likely ask this. Our best advice is to make sure you have the primary caretaker plan to fill out the adoption application.
Have You Considered Taking Care Of This Animal For It's Entire Life?
You could have a cat for up to 20 years. You could have a dog for 8-15 years. It's important to know if you are ready for the commitment. It's also important for you to know what that entails. You'll need to arrange sitters for vacations. You'll need to have an idea of your life's plans and if a pet can fit into them. Day of, this may be a hard question to answer. So it's good to know it is coming.
Why Do You Want To Adopt A Pet?
Here's where we get into the abstract. The shelter will want a good reason or reasons why you are looking to adopt your cat or dog. In some cases, there will be multiple choice. Most of the time, there will be an essay section. Prepare a few sentences why in your head. It's important to be honest. They're not looking for anything too deep or personal. They just want to make sure you're not adopting for the wrong reasons.
Do You Have A Plan For Your Pet's Care In Case Of Emergency?
In life, you could get sick or have another emergency that forces you to place your pet in another person's care. The shelter wants to know if you have a reliable option for your pet's care in case of emergency. These can be short-term caretakers, but they will also likely want to know if you have someone who could love and care for your pet long term.
Benefit Animal Rescues With A Charity Car Donation
Animal Car Donation is a nonprofit car donation organization benefiting animal shelters and rescues. We accept your old or unwanted vehicle, and we use the proceeds to benefit amazing animal rescues. If you are looking to be a helping hand for animals around the country, this is a great resource for you.
We come to you with free towing and you get a great tax deduction. Plus, you get to help animals! Donate today by calling 1-888-969-4857 or fill out our online donation form.