Are you thinking about opening your home and fostering dogs? Foster dogs can bring life and energy into your home. When you foster a dog, you are helping a dog, a future adopter, and an animal rescue. On top of that, fostering dogs can help you too. Here are the 10 best benefits of fostering dogs: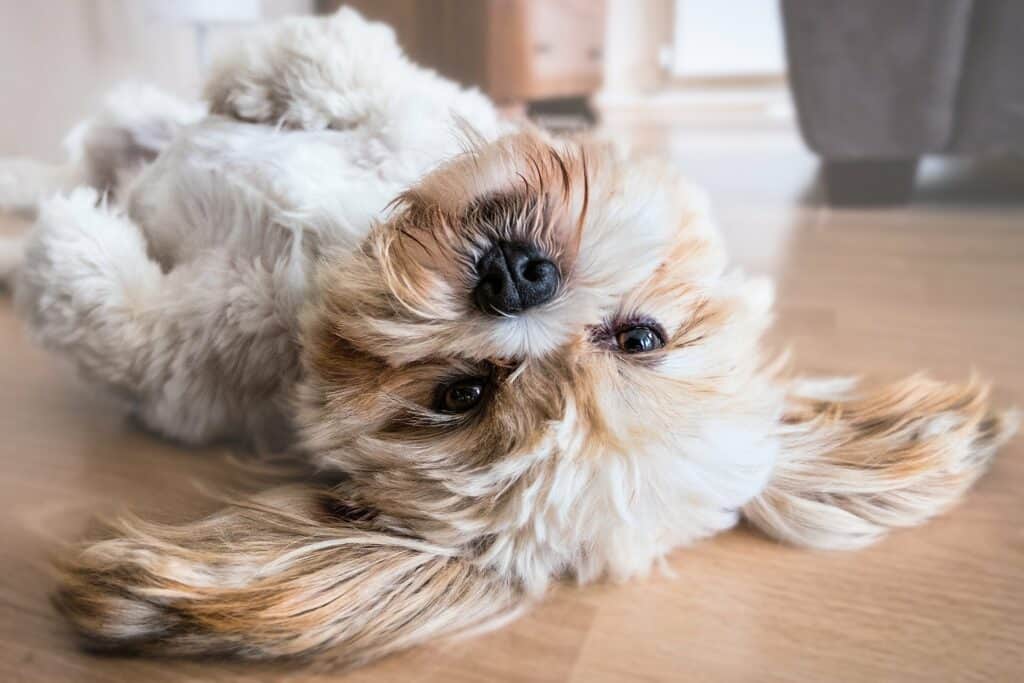 1. Fostering Dogs Increases Their Odds Of Being Adopted
Fostering a dog increases its chances of getting adopted in many ways! Here are a few examples:
Frees up space and resources for animal rescues. This gives them more opportunities to help dogs
Teaches dog social skills from being in a home. This makes them more adoptable
Gives dogs more time. Shelters and rescues often have limited space. Freeing up your home for a foster dog gives it more time to be adopted.
2. You Can Save A Dog's Life By Fostering
Unfortunately, there are still kill shelters in the U.S. Opening your home to a loving dog may quite literally save its life. It doesn't take too much commitment from you. However, your temporary help can save a dog's life and show it what a loving home looks like.
3. Dogs Learn Important Social Skills In Foster Homes
One of the best perks of getting a dog out of the shelter and into a home is the socialization. Your foster dog will learn to interact with people, it will learn house manors, and it can even learn to interact with other pets. These social skills make the dog much more adoptable. Finding a forever home is the goal for all dogs in need and fostering helps that mission.
4. Foster Dogs Are Excellent Company
Who knew having a friendly, playful dog would benefit you too? Fostering dogs means you get amazing company! What better companion than man's best friend to have in your home? Foster dogs also encourage you to get outside and get healthy exercise.
5. Fostering A Dog Is A Great Test To See If You're Ready For Permanent Adoption
Perhaps one of the best benefits of a foster dog is that it can act as a trail period. If you're considering adoption, but you're not too sure, fostering is a great in-between step. Fostering a dog shows you two important things:
If you are ready for dog ownership in general
If your foster dog is the right fit for you
Your foster dog might be your forever pet! That's very exciting. Fostering it is the perfect way to find out.
6. Get The Perks Of Dog Ownership With More Flexibility
Having a dog as a companion ushers joy into your life. On a rare occasion, owning a dog can be a burden. If you are going vacation, for example, finding a sitter for your dog can be expensive or stressful. Fostering a dog gives you room for all the loving pet moments with none of the long-term commitment.
7. Fostering Helps The Socialization Of Your Other Pets
Did you know you can foster a dog when you already have other pets? In fact, it's good for the foster dog. It helps them learn proper socialization which can help them be more adoptable. Future owners will thank you when their dog has the social etiquette to be at a dog park.
It also will help your resident pets! They will get more socialized too! They'll have the opportunity to meet a new dog and learn to co-exist. This is especially helpful if you foster multiple dogs over time.
8. A Foster Dog Is Affordable
Often, the organization you foster through will help you with food and supplies for your foster dog. If dog ownership is too expensive for you, fostering is an affordable alternative. Plus, you can do some good and help dogs along the way!
9. You Just Might Meet Your Dream Dog
You have the potential of meeting your dream dog when you foster. You might just think that you're doing some good by helping an animal rescue through fostering. What you may not anticipate is finding a true connection with your foster dog.
10. Foster Different Dogs And Learn Which Breed Is Right For You
If you've never had a dog of your own, you may want to do some research before picking a certain breed or size. Fostering dogs is the perfect way to doing research. If you fostered 3 dogs in a year and they were all different, you'd have a pretty good idea of what kind of dog you'd like one day. Fostering will show you what size and type of dog fit best in your home and with your lifestyle.
Donate Your Car To Help Dogs!
Fostering dogs is a great way to help dogs. Donating your vehicle to Animal Car Donation is another amazing way to benefit dogs! All you need is an unwanted car. That vehicle that you don't even want makes a huge impact on animal rescues! Plus, you get the perks of free car pick up and a great tax deduction.
Help dogs today by calling 1-888-969-4857 or fill out an online donation form. Whether you are fostering a dog or donating a car, helping animals is always an important cause!