We all need a good laugh sometimes. If you like cats, chances are you love cat puns. We've thought of absolutely every cat pun out there, so without further ado, here are 100+ cat puns for your enjoyment:
The Cat's Meow of cat puns
How do you like me meow?
Now wait a meowment …
Meow are you doing?
Meow you're talking!
Here and meow …
Press paws and live in the meow.  
Any minute meow …
You're my best fur-end.
It's meow or never. 
Stop stressing meowt!
Enjoy every meowment.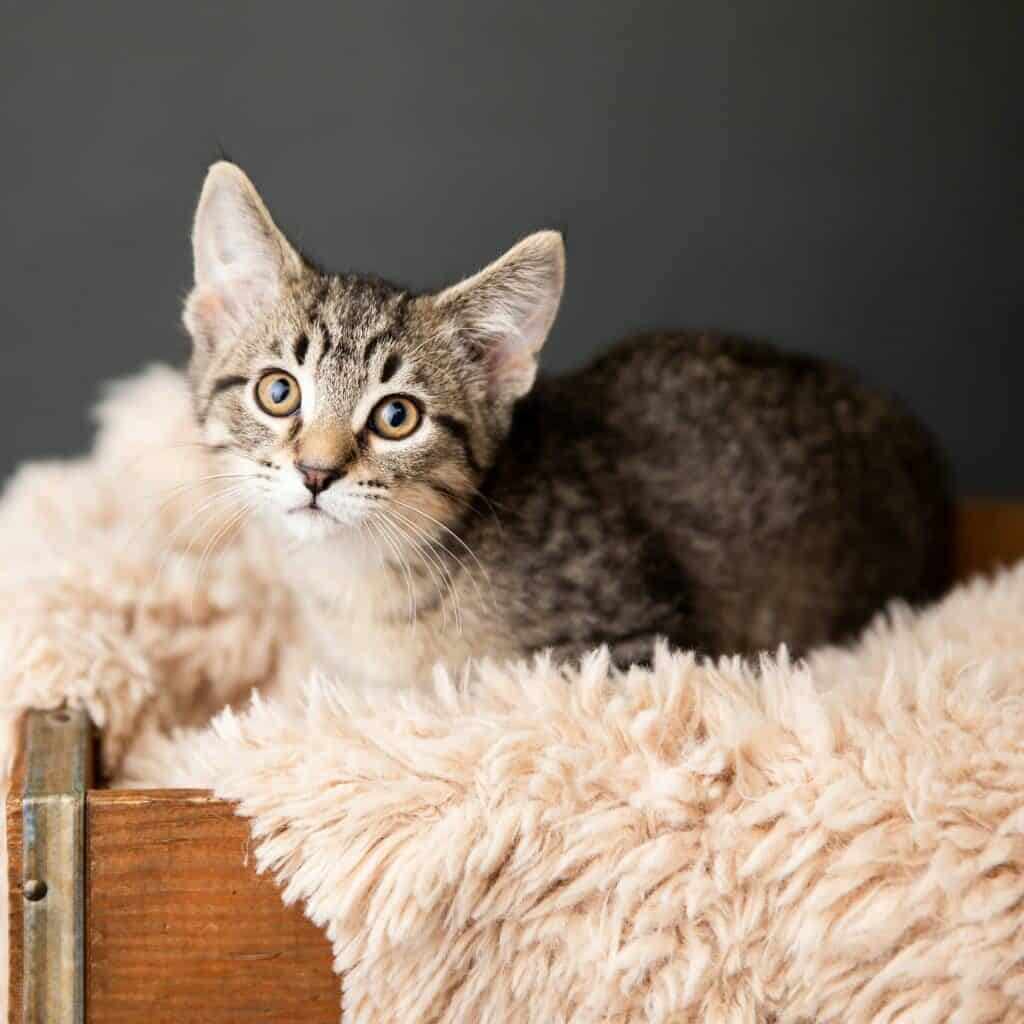 Some Cat Pun Pick Up Lines!
Whisker me away.
You're the cat's pawjamas
I'm litter-ly in love with you.
I think we should get meow-rried someday.
I'm so fur-tunate.
You've got purr-sonality.
You're so purr-suasive.
Wait a meow-ment.
You're purrfect just the way you are
You're paw-sitively blushing.
I would love to kiss you, you have a beautiful mouse.
I'll have a meow-tini.
Girl, you're looking fe-line!
You look fur-miliar.
You're so purr-ty.
Meow you doin'?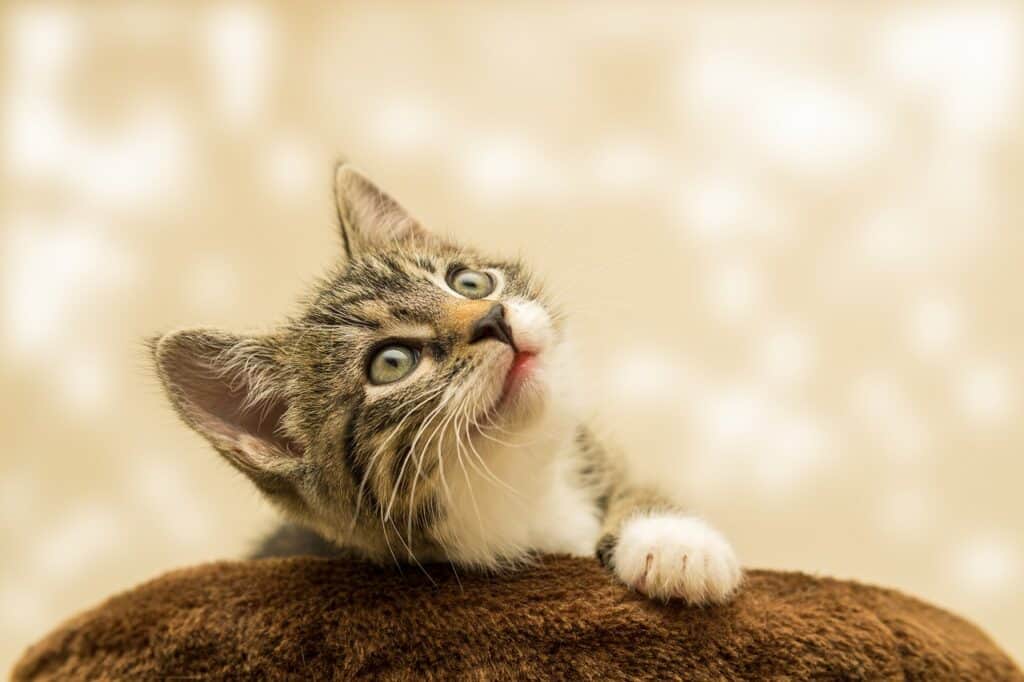 Cat Puns For Every Occasion
Paw-don me, but are you fur real?!
Looking good, feline good
Live long and pawsper
 I've got felines for you 
Best furiends furever 
I'm a total cat purrson
With the right catitude, anything is pawsible
So fur, so good
You're how old?! You've got to be kitten me. 
Meow is the time to party!
Happy birthday to one cool cat. 
Another birthday?! Not pawsible!
Happy birthday to mew!
Turn up the mewsic and let's get this pawty started!
Celebrating mew right meow!
Happy purrrthday!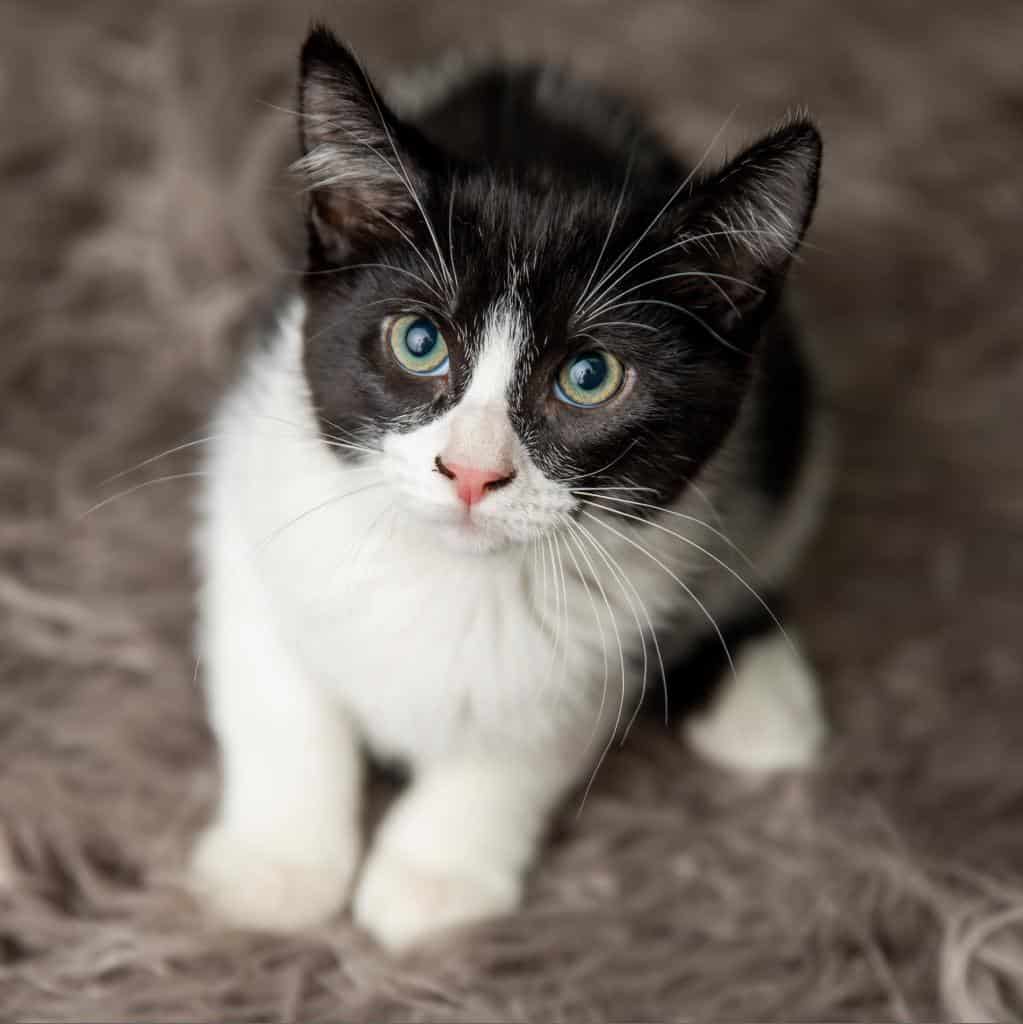 Cat Puns For Foodies
Avocatto (avocado)
Baked purrtato (baked potato)
Biscatti (biscotti) 
Cappurrcino (cappuccino) 
Catpuccino (cappuccino)
Focattia (focaccia) 
What's a cat's favorite food? pawsta
Hampurrger (hamburger)
Marsh-meow-low (marshmallow)
Meowtini (martini; shaken, not purred, of course)
Pawpcorn (popcorn)
What's a cat's favorite Indian food dish? Nyan bread
Purrito (burrito)
What's a cat's favorite breakfast food? mice crispies
Purrseco (prosecco)
Tempurra (tempura) 
Water-meow-on (watermelon)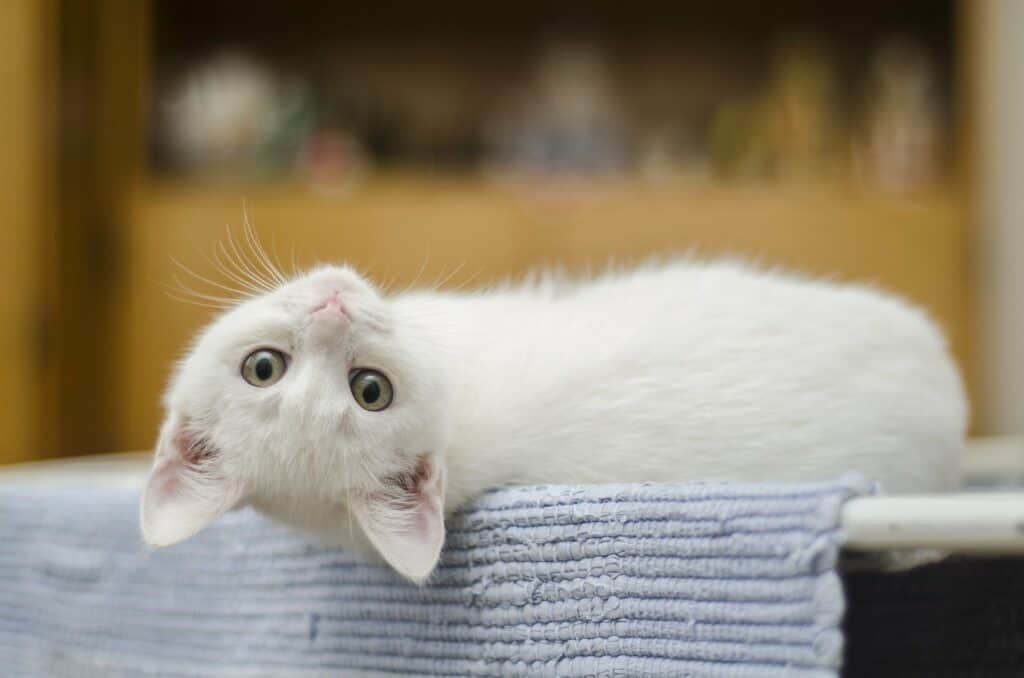 Party Time For Cats
Meow-zel tov! 
Will you meowy me?
I love you, meow and forever.
Have a paw-some birthday! 
Have a pawsitively purrfect birthday!
Have a cat-tastic birthday! 
You've got to be kitten me right meow. 
I'm just kitten around. 
I can tell you have a secret – it's kitten all over your face! 
It was meant to be – it was kitten in the stars.
As good as mew.
All kitten aside, cat puns are the best puns.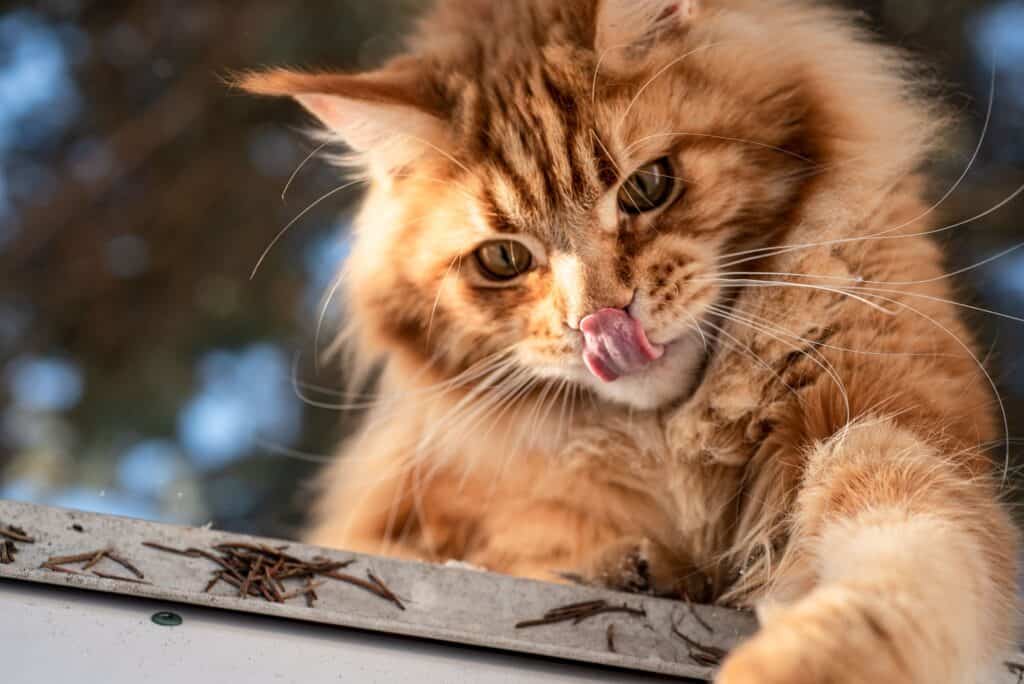 Cat Celebrities
Meowly Cyrus
Catniss
Catpernicus 
Catzilla
Amewlia Earhart
Cindy Clawford
Catalie Portman
Cleocatra
Harry Pawter
Luke Skywalkpurr
Kitty Purry
Genghis Kat
Leonardo DiCatrio
Meowly Cyrus
Will Furrell
Notorious C.A.T.
Paw McCartney 
Santa Claws
Sir Isaac Mewton
Jimmy Feline
William Shakespaw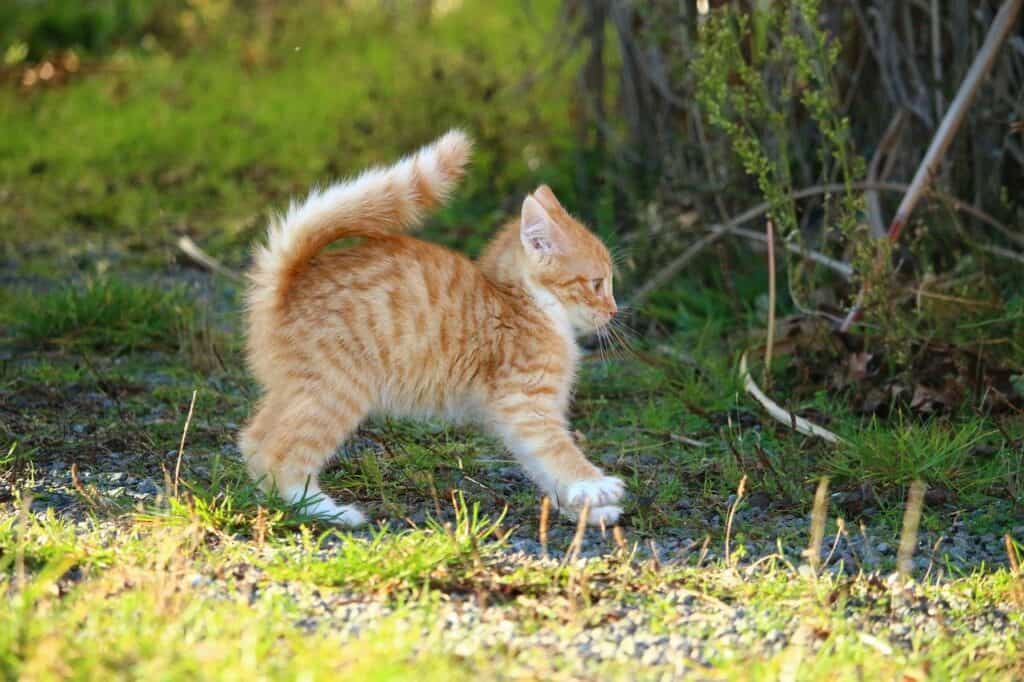 Knock Knock Jokes For Cats
What is every kitten's favorite movie? The Little Purrmaid.
What's a cat's favorite sports car? A Furrari
What word do millennial cats overuse? Litter-ally
What's a cat's favorite cereal? Mice crispies
Why did the cats ask for a piano? They wanted to make mewsic
What is every cat's favorite book? The Great Catsby
What is a cat's favorite historical site? The Egyptian purramids
What do you call a cat teacher? A purrfessor
How did the lazy kittens do on their school project? The bare mewnimum.
What do cats like to draw? Self pawtraits
Why did the cat get fined? He was caught littering
What's the best medicine for cat allergies? An anti-hisstamine
Why don't cats like online shopping? They prefer cat-alogues
What's the worst kind of cat? A cat-astrophe
What's a cat's favorite TV show? Claw and Order
What color do cats love the most? Purrple
Which day of the week do cats love the most? Caturday
What did the cat say after making a joke? "Just kitten!"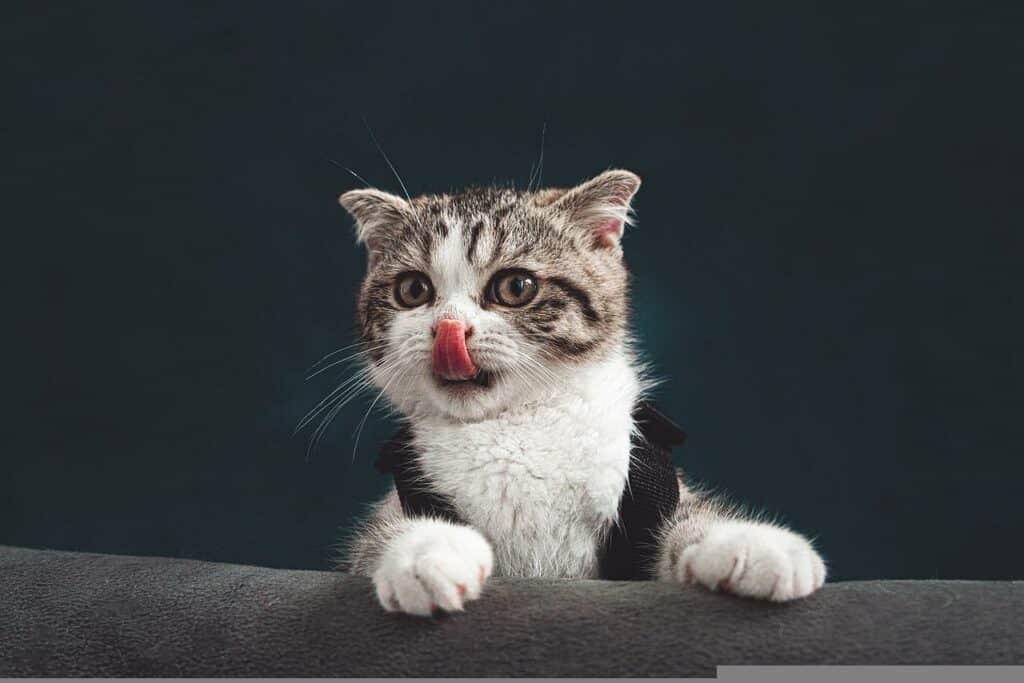 Even More Cat Puns
Can we press paws on this relationship?
You're in-fur-rior to me.
That's hiss-terical.
I'm feline good.
Cut the cattitude.
Paw-don my language
You're hilari-mouse!
That's just claw-ful.
You're a fur-midable opponent.
That's a bit radi-claw.
Paw-don me.
That was a cat–astrophe.
Don't be a sourpuss.
You've got to be kitten me.
I'm feline sad.
I've got my thinking cat on.
You're freaking meow-t.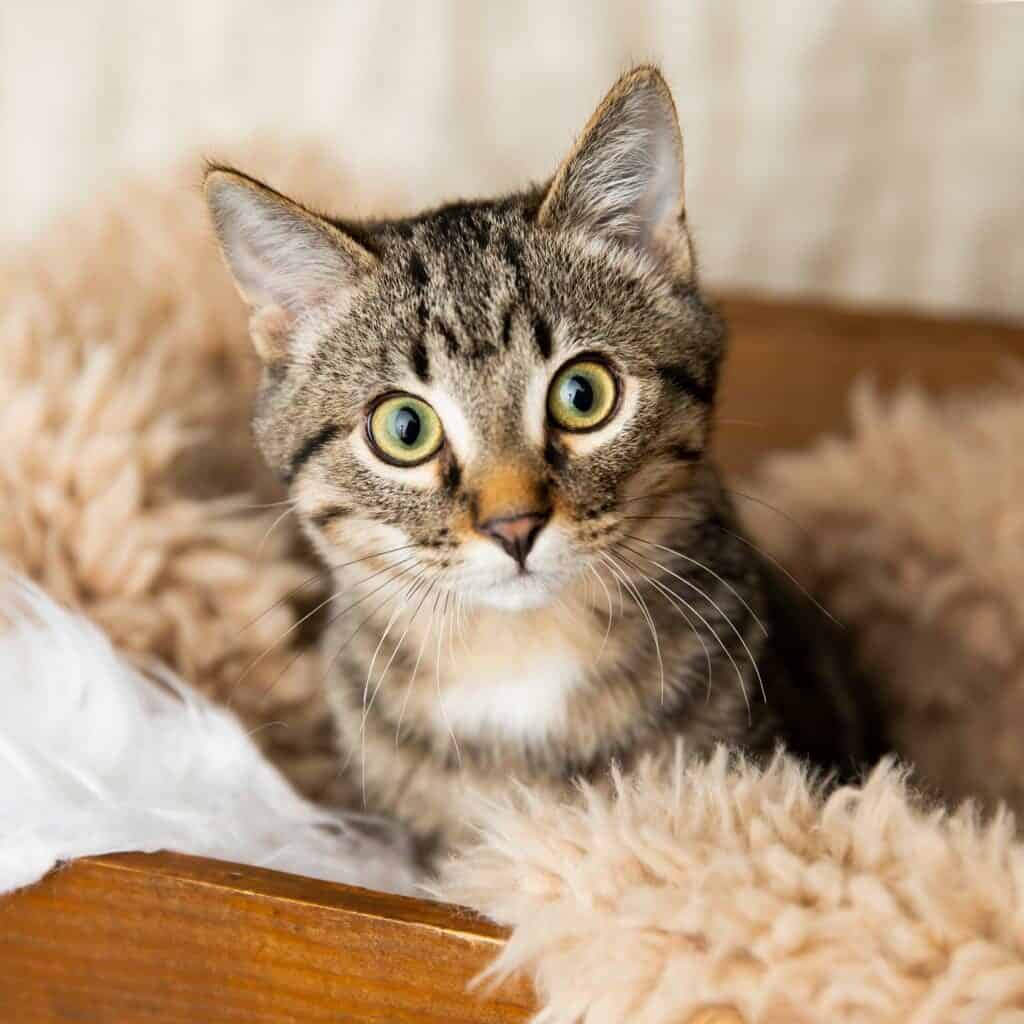 Want to help rescue cats?
If you want to help rescue kittens receive proper care, shelter, medical treatment, and a chance at adoption, donate a car to Animal Car Donation.
Here's how you can donate a car to help rescue animals:
Call 1-888-969-4857 or visit our easy online donation form.
A representative will contact you within 24 hours of the next business day to set up your free towing at your earliest convenience.
You'll get a tax deductible receipt in the mail within a few weeks. It's that easy!
You'll receive free towing, a tax deductible receipt, and more when you donate a vehicle, even if it doesn't run!
Here are the animal rescue charities you'll be helping when you donate your car to Animal Car Donation:
Helping rescue animals is just one car donation away. Donate your car to help rescue animals today!
Sources:
https://living.greatpetcare.com/inspiration/90-best-cat-puns-to-meow-over/